Hello, World.
In case you've been wondering where on Earth I've been, well, let me tell you. I took a little break this summer from my usual form of art, in order to try something new. I have been working on a story. Lest you think I've given up painting all together, I say, "don't worry". I have a new series of painting that I am planning. I'm going to have a little fun and try a slightly more expressive style with my brush work. In the mean time, I will continue to work on this book that I'm attempting to write. Which is where my thoughts for today come from.
It turns out that as an artist any form of expression is open to me. To be honest, I've never even considered writing something. I didn't even know where to begin. But then one night I had a fantastic dream, and I found that as I shared this dream with people, they became very interested in it as a story. Well we all know how much I adore stories. (You can read my post on story here.) And then it occurred to me . . . why not? Do I really need have a degree in English Literature to be a writer? I am an artist. This is just another way of expressing myself. Well, it turns out that all you need is 'to write'. So, that's where I've been. Hunkered down over a notebook and a laptop squeezing my brain for what I hope will be enjoyable ideas.
I'll leave you with this thought. One of the best quotes that I've come across. It makes me laugh.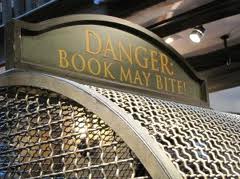 Writing is a socially acceptable form of schizophrenia.
~E.L. Doctorow
{ 1 comment }